To host a new website with a domain name:

Navigate to Websites & Domains, click Add Domain and follow on-screen instructions. and Click OK.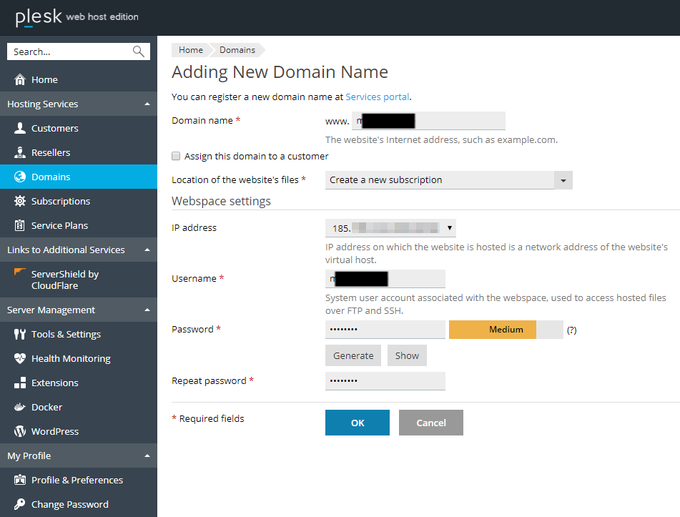 If the operation of changing hosting settings is available for your account, then you can click the domain name of the new website to view or change the hosting settings.
If your service provider offers the domain name registration service as well as web hosting , you register a domain name, it appears in the Registered domain names list in the Websites & Domains section. To get information about a domain name registration, for example, the registration price and next renewal date, click the domain name in this list.


Peace Out!