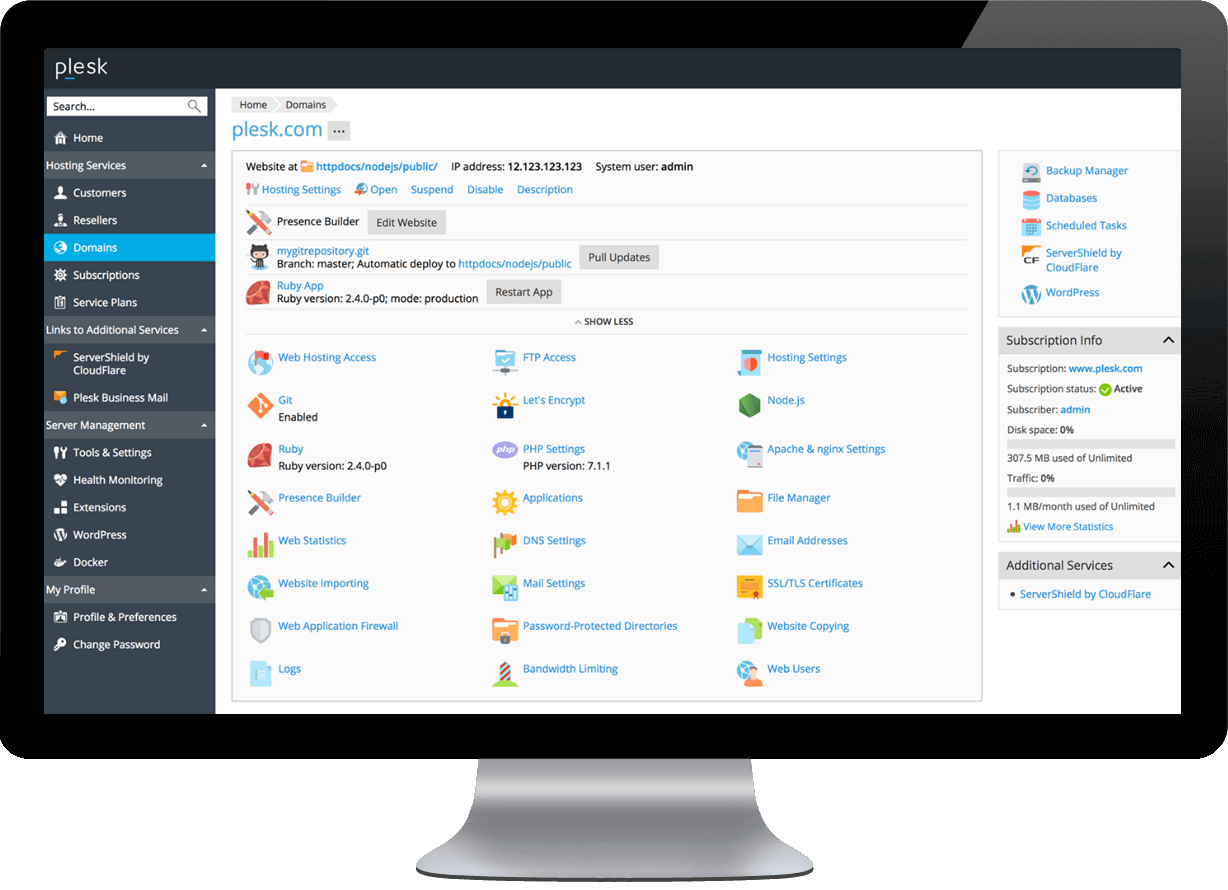 Domain:
Add domains, subdomains and aliases to your server and configure DNS and DNSSEC. Secure them all with Let's Encrypt or Symantec SSL.



Email

:
Horde and RoundCube webmails on Plesk for Linux, and Horde on Plesk for Windows.


Database

:
Move databases between subscription and find out which database is linked to which website.


Files

:
Edit and back up files and folders while monitoring your website's disk space usage.


Application Catalog

:
Add even more value to Plesk, using a wide variety of third-party applications in the Plesk Application Catalog.


Backup

:
Create scheduled full and incremental backups and roll back changes to your website or database quickly and easily.


Extension Catalog

:
Quickly install powerful extension
like Docker, GitHub, NGINX or WordPress Toolkit using the extension catalog.


Mobile Apps

:
Manage your business and servers on the go with Plesk Mobile.


Website Builder

:
Create fully responsive websites, online stores, and blogs with your choise of sitebuilders.


Multi-Language Support

:
Plesk is now available in 32 languages.



Self-Repair Tools

:
Automated healing and recovery functionality is built into Plesk so many technical issues can self-repair without needing skilled support.



Security

:
Broadest levels of supported server security built in the core and through third parties(OS, Network, Application, Website).

Peace Out!